Blogging Again! Oh Hello...
Let's start with some context, shall we?
I am not new to this.
Before I knew what Instagram was, my outlet was a blog - a blog about life and things, people and places. It was on Blogspot, now known as Blogger.com, I had no domain of my own, it was just a place that I would journal thoughts and life updates, it was a safe space.
The simple things excited me then, I remember being overjoyed when I would received alerts of comments, I was thrilled to know that some random person in Nottingham, UK had read what I had written and took the time to comment, not about a photo, but of my opinions on the subject matter - shoes. Even then, the idea of an audience was clear to me. That is how I fell in love with "blogging". This was in 2009. Just before the 2010 Soccer World Cup and when my life was all about designer shoes.
In 2015 I launched my personal brand "Carla XIII", this time, I invested in a domain, because I could finally afford one. Yes girl, yours truly was making big girl moves, so I thought. It was fun, but it was also a lot of work. To sum it up, I was quickly uninspired by life at the time, the blog became unsustainable and exhausting because it wasn't a reflection of my life at the time by a long shot. I was keeping up appearances, not ashamed to admit that. Navigating through my 20s was tough enough, add a blog and the new wave of social media to the mix and I quickly got to "complicated AF".
I was figuring myself out, trying to define who I wanted to be and all that. I think in the end, the blog reflected that confusion if anything. On and off and just never consistent enough.
As the years passed, I steered away from the essence of what truly excited me about blogging. I got so deep in my own head that it eventually chipped away at my authenticity. I felt this happening and let it happen anyway. I did not know much then, but I knew that either way, the experience would come to teach me something.
Despite all this, here I go again...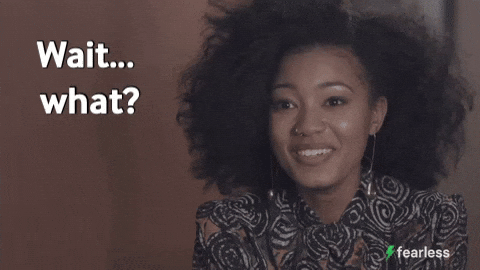 So why now?
I have re-branded a few times now, and no, it is not as tiring as I am making it sound to be. It is like moving into a new home, a chance at a blank canvas, but with more experience and perspectives, so you decor differently, functionally and practically.
The mindset is different, I am comfortable in own skin now and honestly, I now have something to add to the table. Something genuine, something real - me. Raw and unfiltered.
I am 31 and I recently became a mom. Becoming a mom has brought me closer to my core principles, values and all the dreams that I had put aside because I was so focused on all the noise and the negative narratives I had conditioned myself about myself. My son has taught me a great deal about myself and this is my way of modelling what I hope he becomes one day - brave and fearless.
I hope the moms I get to connect with through this platform are encouraged to step into their own light too, millennial moms especially because the truth is, we CAN have it all.
#mom #motherhood #parenting #millennialmom #southafricanblogger #momlife